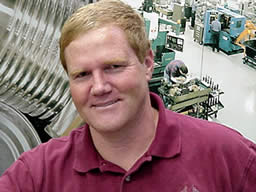 Mike Winter
Our Chairman of the Board, Mike Winter grew up in the company. After a 7 year stint as a carpenter building houses around the south and western U.S., Mike returned to college, received his bachelors and masters in education and taught for 7 years. He returned to Sedwall in 1986 when Adolph turned 70 and took over daily operations in 1988. Mike spearheaded the move of Sedwall into its beautiful purpose-built building in 1997. He has overseen the growth of Sedwall by 9.3% per year since 1988, and the continuous development of Sedwall's capacities and machines.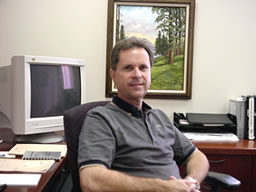 Brent Brigham
Our Director of Sales Brent Brigham has been with the company since 1992. He has extensive experience in the can manufacturing industry, working within the industry since 1970. Brent earned his tool and die maker certificate from American Optical Co. in Massachusetts. He got his start in the industry with Rollason Engineering working hands on for 10 years. He was promoted to General Manager where he stayed for 13 more years before joining Sedwall as a partner and Vice President. Brent has been instrumental in broadening the base of customers in the can manufacturing industry. He is now dedicated to sales and technical services.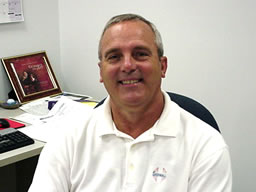 Jeff Monahan
Our General Manager, Jeff Monahan has been working in the tool and die industry since 1972. He apprenticed as a tool and die maker at Diemasters, Inc. and moved on to Hill Engineering where he developed and expanded their rotary punch technology. Jeff has worked as a tool and die maker, designer, sales and field engineer and as the plant manager for sister plants in Kentucky and Illinois. With this experience he brings extensive knowledge furthering Sedwall's technical capabilities. Jeff's responsibilities at Sedwall include sales, engineering and overseeing shop operations.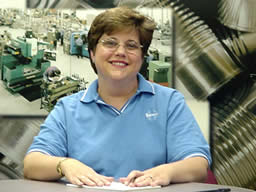 Beth Harling
Our Office Manager Beth Harling has been with Sedwall since 1997 and has worked in the can manufacturing industry since 1991. Beth is always there to help the customer when they call in. She also oversees all of the office functions including receivables and payables as well as provides executive administrative support to all the principals. Beth has also been instrumental in our marketing efforts including trade shows and brochures.